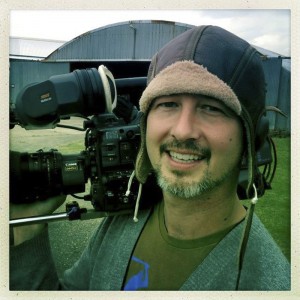 After eighteen years of experience in the corporate and broadcast video industry, PhilMash can meet up with all your demands when you need a cameraman in Thornton Heath
Phil is a professional and experienced lighting cameraman with the passion to work with clients and bring ideas to their screen. He works as both a Camera supervisor on multi-camera shoots and as a Lighting Cameraman / DoP, and he has extensive experience in both studio and location lighting. He shoots on broadcast video formats like all Digital Formats and 16mm film. Phils can be booked with or without kit as he also supplies kits separately. Phil is always considered a top choice by clients because:
He does what needs to be done efficiently and in time.
He can be relied on and trusted when it comes to punctuality and owning equipment as all the equipment he uses is his.
With Phil's creativity, he can make boring images and background look interesting.
His relationship with clients is top-notch as he is understanding, patient and friendly
Phil is currently working on lots of primetime TV shows for UK and US production companies, as well as pop videos and high-end corporate video. For his services, don't hesitate to call or send an email.
Contact Phil Mash
Mobile: +44 (0)7703 571 013
Email: phil@philmash.com
Find Out More
Take a look at the video clips page and you'll see the kind of stuff I work on. It ranges from documentary and prime time telly to music video and commercials. And there's a CV/ Resume to download if you need.