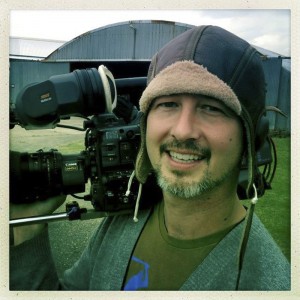 PhilMash has been working in the camera production field for about eighteen years as a lighting cameraman. So if you need a cameraman in Bromley, don't hesitate to get in touch with him. Having a worldwide experience and a broad client base, he has handled filming projects all over the world and in many challenging environments. As a camera assistant, he is known for assisting in the filming and editing of  bbc1 worldwide hit children's show 'Teletubbies' for ragdoll.  He also helps with lighting a set in a studio as a lighting cameraman.
Phil is skilled, creative, and competent when handling every camera system. Phil works as a camera supervisor on multi-camera shoots and as a director of photography/lighting cameraman. He has garnered much experience in both studio and location lighting over the years and as a result, clients choose him for his skill, creativity, level of competence, and ability to deliver on time. You can trust his skills and high level of flexibility to capture the best images on time and to budget for your production. Being well equipped, Phil can facilitate all types of shoots ranging from a single camera shoot to a multi-camera shoot. We are happy to travel wherever the location may be. Give us a call today.
Contact Phil Mash
Mobile: +44 (0)7703 571 013
Email: phil@philmash.com
Find Out More
Take a look at the video clips page and you'll see the kind of stuff I work on. It ranges from documentary and prime time telly to music video and commercials. And there's a CV/ Resume to download if you need.