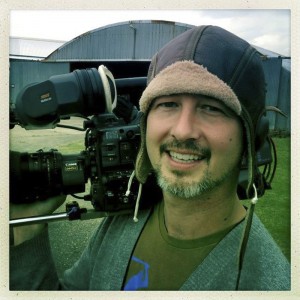 We are surrounded by a lot of beauty that is not always noticed as it ought to be. But with lights and camera, these beauties come to life and all these can be done by a watchful eye and a creative mind.
Phil is a cameraman with a passion for photography and this has made him remain in the production industry for eighteen years. Phil is a cameraman based in Chessington. He works on documentaries, pop videos, short films, music videos, and other video productions. His works have been selected for so many international festivals like Greenwich short film festival, Chicago short film festival and so many others
As a multi-camera director of photography for years, he has worked on a lot of projects, some of which are "eating with the enemy", an Israel Houghton music video, the culture show on BBC and so many others.
Phil is a highly experienced professional cameraman with an adaptable shooting style and can fit into any scenario. His dedication to upholding high industry standard has made him establish great relationships with clients and this always bring clients back to him
Whether you are looking for a cameraman in Chessington or all over the world, don't hesitate to contact Phil.
Contact Phil Mash
Mobile: +44 (0)7703 571 013
Email: phil@philmash.com
Find Out More
Take a look at the video clips page and you'll see the kind of stuff I work on. It ranges from documentary and prime time telly to music video and commercials. And there's a CV/ Resume to download if you need.