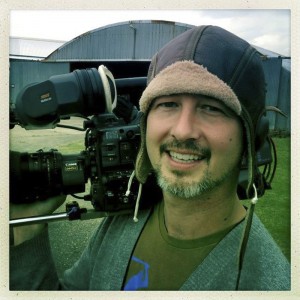 PhilMash is a director of photography/lighting cameraman in Putney with affiliates across the UK. He understands cost-effectiveness and directs productions to maintain creativity and quality at an affordable cost. In his strive for quality, he is stock up with a variety of cameras, lighting, and grip which makes him an ideal production partner.
Phil is highly talented and has vast knowledge gained from working on different projects across the world ranging from films, documentaries, television series, music videos, and some other kinds of videos. Phil offers professional video production services with high-quality workmanship in different phases of production. Some of the services he can offer are cinematography, video producing and editing, multi-camera shoots, corporate videos to mention but a few. In a bid to be a part of a client's success, Phil helps his clients share their message and story through corporate videos
Phil makes production less complicated by providing kits for local and international productions. His kit ranges from lighting and grip kit to camera kit. Do you have a specific camera, lens or lighting kit in mind? Phil can help with the arrangement and supply of such kits.
Contact Phil today for your production services to get the best cameraman services in Putney.
Contact Phil Mash
Mobile: +44 (0)7703 571 013
Email: phil@philmash.com
Find Out More
Take a look at the video clips page and you'll see the kind of stuff I work on. It ranges from documentary and prime time telly to music video and commercials. And there's a CV/ Resume to download if you need.