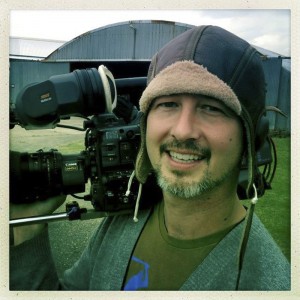 For the past eighteen years, Phil has been working as a camera supervisor and Director of Photography/ Lighting Cameraman in seven Oaks. He is multitalented having worked worldwide on various productions including filming the aftermath of the Brevick massacre in Norway, filming husky dogs on the high-artic island of Svalbard. Phil is currently working on lots of primetime tv shows for both UK and US production companies, as well as pop videos and high-end corporate video.  Phil is known for his technical and creative skills to bring the best out of each shoo and to deliver in time and on budget.
He works as both Camera supervisor on multi-camera shoots and as a Lighting Cameraman / Director of Photography, and he has extensive experience of both studio and location lighting.
Phil does not need to hire equipment as he has all the necessary kit like Cameras, Monitors, Lighting, and Grip which he also rents out.
Phil can facilitate all types of shoots, from a single-camera location 'property show' in Senegal, to a multi-camera studio based kids show in London. he has an 'I' visa and a PADI diving certificate which allows him to work in the States. Feel free to talk to Phil concerning your shoots.
Contact Phil Mash
Mobile: +44 (0)7703 571 013
Email: phil@philmash.com
Find Out More
Take a look at the video clips page and you'll see the kind of stuff I work on. It ranges from documentary and prime time telly to music video and commercials. And there's a CV/ Resume to download if you need.