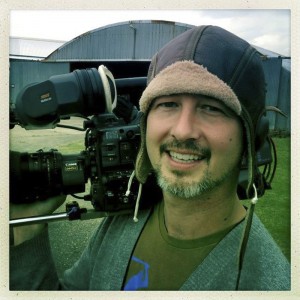 Phil started his career in 1998 as a freelance lighting cameraman and ever since then he has worked and is still working on hit projects for broadcasting and production companies in Orpington. One of which is the popular children's "Teletubbies" for ragdoll. Having filmed some television programs on BBC, CBC, etc, Phil specializes in documentaries, short films, commercials and pop videos.
Phil has filmed all over the world and has experience filming in a hostile and challenging environment. He has worked with popular directors and also self-directed in some of the projects. Phil films and edits videos. He offers crews for:
Documentaries
Music videos
Corporate interviews
Company profiles
Dramas and television programs
Being an experienced and skilled cameraman in Orpington, he has and rents the following facilities:
Camera kits
Sony A7s Mark 2
Sony FS7
Canon EOS C300
Sony F55
Canon 5D
All camera kits come with appropriate lenses, matte box, and filtration and a host of other accessories
To add the above, he possesses a wide range of modern grip and lighting equipment. Some of which are:
Sachtler 20s
Miller pro jib
Wally dolly
P & S Technik Skater Dolly
2x LED light panels
2x Kino Flo vista singles
Get in touch with PhilMash Ltd for more information.
Contact Phil Mash
Mobile: +44 (0)7703 571 013
Email: phil@philmash.com
Find Out More
Take a look at the video clips page and you'll see the kind of stuff I work on. It ranges from documentary and prime time telly to music video and commercials. And there's a CV/ Resume to download if you need.