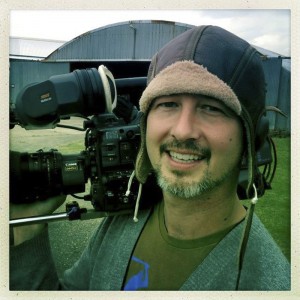 Phil is a lighting cameraman in New Addington who has been providing camera, lighting and grip kits to cover multi-camera shoots, documentaries, music videos, pop videos, and corporate videos. Phil is based in the UK and provides services in locations like Cheam, Mitcham, and all around the world. Being a skilled and creative Cameramen/ DOP, Phil can provide the range of expertise and facilities required to cover your next shoot.
Phil is a well-known cameraman and for the past eighteen years, he has been working on documentaries, music videos, and primetime TV programs which is broadcasted on international television networks.
Phil has the skills, equipment, and experience to produce short or long documentaries with a high level of broadcasting quality.
With a full range of audiovisual services, Phil helps clients to develop videos for business' adverts. His experience in filming allows him to adapt his video productions to any given audience. Phil creates original videos with different formats combining video clips, documentaries, interview-based content, archive footage, and aerial images. Phil is an experienced professional when it comes to filming.  Phil organizes every project together with the client and always meets up with deadlines. Get in touch today if you require any of these services.
Contact Phil Mash
Mobile: +44 (0)7703 571 013
Email: phil@philmash.com
Find Out More
Take a look at the video clips page and you'll see the kind of stuff I work on. It ranges from documentary and prime time telly to music video and commercials. And there's a CV/ Resume to download if you need.