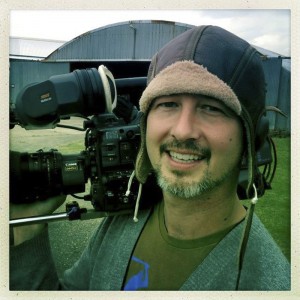 Phil is a freelance cameraman in Westerham. In his career as a freelancer, he has worked for some major companies such London Theology center, BBC, CBC and so many other creative and marketing agencies. Having worked for over eighteen years, he is proficient at working on his own and producing footage of high quality.
Phil is an all-round cameraman and this made him combine so many roles including video editing when needed to produce either partial or complete projects on behalf of my clients. Being a flexible cameraman, he can easily adapt to the technical and creative demands of any project, whether it's shooting single camera or multi-camera studio-based projects. He can also film at any location.  Each shoot has specific requirements in terms of camera and kit – Phil travels independently with his kit to any location. His kits vary depending on the type of project he has been assigned to but his standard kit is made up of cameras, lenses and professional lighting equipment
Phil endeavours to communicate with the contributor and subject matter to understand their needs for a successful realization of any project.
To find out more, there are samples of his work and cv on his website
Contact Phil Mash
Mobile: +44 (0)7703 571 013
Email: phil@philmash.com
Find Out More
Take a look at the video clips page and you'll see the kind of stuff I work on. It ranges from documentary and prime time telly to music video and commercials. And there's a CV/ Resume to download if you need.