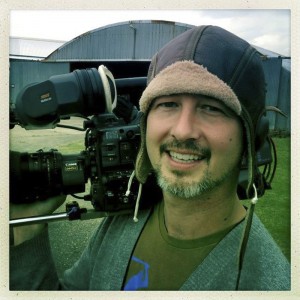 Phil is a lighting cameraman in Sutton. He has been a director of photography for eighteen years. He has worked all over the world and in some challenging environment. Ever since he went freelance in 1998, his focus has been on commercials, short videos, pop promos and corporate videos not being left out. With the use of state of the art video manufacturing devices and an acquaintance with standard editing, Phil relays his services and packages bespoke to the clients' video production needs and budget. Phil has been providing valuable and impactful multi-platform content for large and innovative brands. He provides standard videos, with quick turnarounds and at moderate prices, bringing the vision of our clients to reality. He also renders freelance cameraman services to cover your corporate events or parties.
Getting the best of a video relies primarily on two elements: capturing a shot at its best potential, and applying the effects of light adequately. Phil happens to be a professional at both. More so, he is proficient at making subjects in a video shoot calm and relaxed.
Phil could also be an Extra Cameraman when needed. Occasionally, a second or third crew will be needed for just a fraction of the overall production. Phil is competent in these two aspects and also enlists the help of other crew whenever he needs it.
Contact Phil Mash
Mobile: +44 (0)7703 571 013
Email: phil@philmash.com
Find Out More
Take a look at the video clips page and you'll see the kind of stuff I work on. It ranges from documentary and prime time telly to music video and commercials. And there's a CV/ Resume to download if you need.