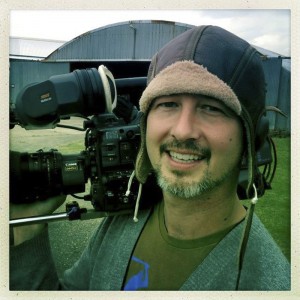 PhilMash Ltd is run by Phil, a Cameraman who provides services in Oxted. Phil has been working for about eighteen years with worldwide experience and a broad client base. He has worked all over the world and in many challenging environments like filming husky dogs on the high arctic island of Svalbard, Arial filming over the Island of Manhattan and so many others.  As a lighting cameraman, he helps with lighting a set in a studio.
Phil brings a high level of skill and creativity, with technical experience and competency on all photo shoots with every camera system. Phil works as a camera supervisor on multi-camera shoots and as a director of photography/lighting cameraman. He is much experienced in both studio and location lighting. Clients choose Phil because of his expertise, creativity, level of service, and ability to deliver. You can trust his skills and high level of flexibility to capture the best images on time and to budget for your production. Phil can facilitate all types of shoots. With locations in Oxted and London, he can easily cover Bromley, Orpington, seven oaks, & London.  He is happy to travel wherever the location may be. Give us a call today.
Contact Phil Mash
Mobile: +44 (0)7703 571 013
Email: phil@philmash.com
Find Out More
Take a look at the video clips page and you'll see the kind of stuff I work on. It ranges from documentary and prime time telly to music video and commercials. And there's a CV/ Resume to download if you need.