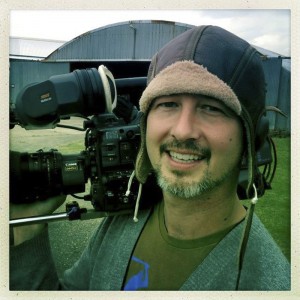 Searching for a cameraman in Whyteleafe? Look no further as you are in the right place.
Phil has been working as a cameraman for the past eighteen years. His main business has been to facilitate all types of shoots and that is still his work to this day. He works on documentaries, prime time telly, music video and commercials
Phil has been a multi-camera DOP for years. Some of his works include eating with the enemy, Israel Houghton music video, the culture show on BBC and so many others. Since 2000 he has been operating and lighting on increasingly more prominent TV shows as well as working on short films and pop videos. In 2004, he won 'best cinematography' for "fairytale of forgotten things" at Greenwich short film festival, and in 2006, "he won best cinematography" for Green pages at Chicago short film festival.
Phil is a highly experienced professional cameraman. He delivers cutting edge footage for documentaries and has a Valid I visa for filming around the states.
Phil also has a full range of his kit that is available for hire. PhilMash Ltd can provide all the equipment necessary to get your video production recorded, edited and transmitted to any part of the world.
For your videography needs, don't hesitate to get in touch.
Contact Phil Mash
Mobile: +44 (0)7703 571 013
Email: phil@philmash.com
Find Out More
Take a look at the video clips page and you'll see the kind of stuff I work on. It ranges from documentary and prime time telly to music video and commercials. And there's a CV/ Resume to download if you need.