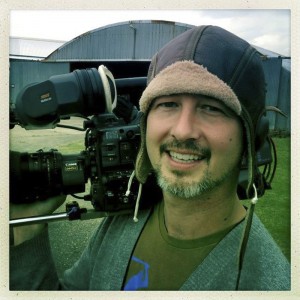 Phil's passion for photography and filming made him venture into cinematography and have been filming broadcast and corporate productions for the past eighteen years.
As a DOP and Lighting Cameraman, he has worked on several award-winning productions. Some of which are:
Best cinematography for fairytale of forgotten things in 2004
Best cinematography for green pages in 2006
Phil is an all-round cameraman and has worked worldwide on many diverse projects, including filming husky dogs on the high-Arctic island of Svalbard, the aftermath of the Breivik massacre in Norway, Arial filming over the island of Manhattan and so many others.
Being a flexible cameraman, Phil offers cameraman services in Copthorne. He can easily adapt to the technical and creative demands of any project, whether it's shooting single camera or multi-camera studio-based projects.  Each shoot has specific requirements in terms of camera and kit – Phil can assist in putting together a package designed to meet your budget.and needs. He enjoys working either as part of a team or independently, with his equipment
Phil endeavours to communicate with the contributor and subject matter to understand their needs for a successful realization of any project.
To find out more, there are samples of his work and CV on the official website.
Contact Phil Mash
Mobile: +44 (0)7703 571 013
Email: phil@philmash.com
Find Out More
Take a look at the video clips page and you'll see the kind of stuff I work on. It ranges from documentary and prime time telly to music video and commercials. And there's a CV/ Resume to download if you need.